During the beginning of the pandemic, many businesses went digital, and the retail industry is no exception. Technologies became a crucial part of achieving success in the increasingly competitive market, including big data and analytics.
Big data in retail help companies understand their customers better and provide them with more personalized offers. Data-based insights can help make the right decisions, keep up with market trends and navigate the uncertainty.
Big data is a not new concept, and it has been around for a while. However, it doesn't become less relevant, and on the contrary, it is only growing in popularity during unprecedented times like this. 33% respondents of Statista's survey indicated that big data is essential to their business success.
Top technologies helping organisations accomplish business goals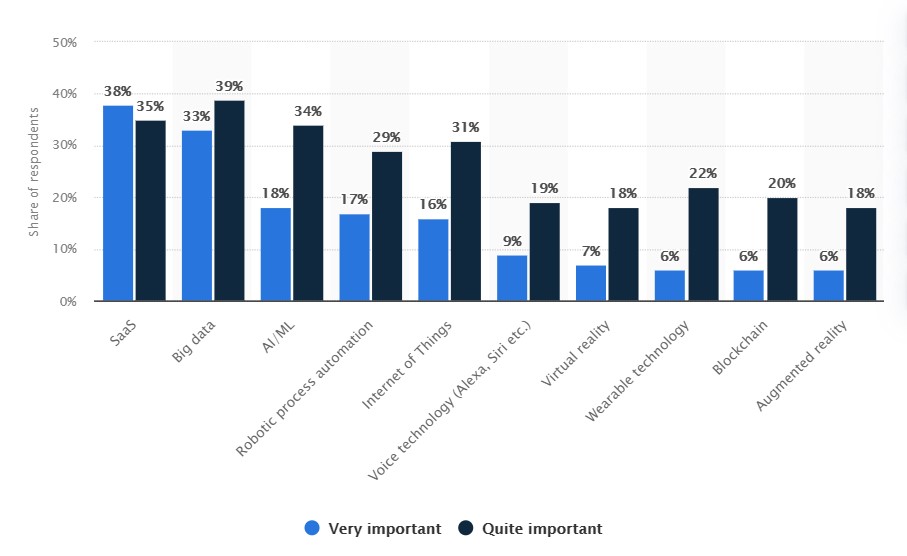 Key advantages of big data in retail
Wondering why data analytics tools stand out among management, payment processing software and other retail software solutions? Here's a brief overview of the top benefits it brings:
A better understanding of the customer
Gathering customer's data allows retailers to know their target audience's preferences, dislikes, shopping habits, geographic areas, etc. This information can further be used in marketing strategies. For example, to create a personalised offer or recommendation that can be presented to clients via a channel that is most suitable for them – SMS, social media or email.
Collecting feedback from clients and their consumption patterns can help retailers identify what works the best and improve customer service if any challenges appear.
Staying on top of trends
Retailers can use the data about users' social media activity and web browsing behaviors to identify what products generate the most attention. Further, they can analyze the sentiment of discussion around an item. Such predictive analytics can help to define what products will spike the biggest interest of the audience.
Setting the optimal prices
Retailers can conduct A/B testing to find out which prices work the best. However, this process can be automated. Powered by big data, retailers can turn to a dynamic pricing strategy to analyze the market and adjust accordingly. In dynamic pricing strategy, algorithms examine competitor's pricing and inventory current levels and select the best price that allows retail industry players to stay competitive and gain profit.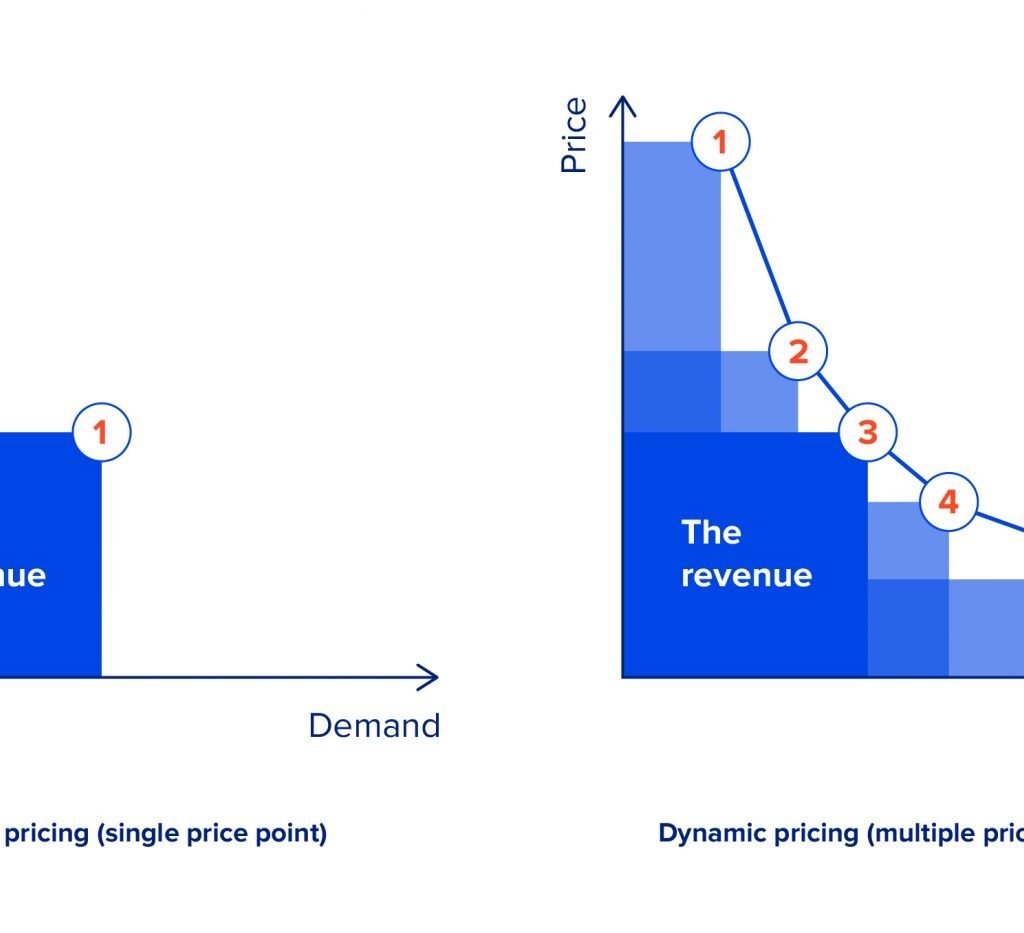 Warehouse optimisation
With predictive analytics and real-time information about products, retailers can avoid supply shortages, optimise the storage facility so that most popular items are easy to reach, etc. It also allows ensuring products availability, which is especially important during high-demand periods like Black Friday and the holiday season when running out of stock may impact the bottomline.
4 real-life examples of retailers leveraging big data
Apart from all-above pros of big data, leading global retailers use it to their benefit in the unique way. Let's go through some examples to illustrate how this technology can be used for specific purposes.
1. Amazon
It is hardly surprising that this world-known retailer is on the list. Amazon recommendation engine powered by data analytics generates 35% of all its sales. It collects the customer's information while they use the website, including preferences, searches history, wishlist, and shopping cart, which allows predicting what customer is more likely to buy. Algorithms take into account the shipping address of the registered customers, which allows to choose the closest warehouse and reduce the time of the delivery and related costs.
2. Target
The retail corporation gathers information about their consumers, like what they've looked for, bought and uses such insights for their marketing practices. For example, Target used analytics to predict pregnancies before this information becomes public by analyzing women's shopping behavior. Thus, the retailer was able to send personalized offers to customers and stand out from the competition.
3. Starbucks
This global coffee brand has increased its revenue by 26% from 2016 to 2019. Starbucks leverages innovative technologies to improve its business operations, and big data is no exception. Apart from making more personalized offers, the brand uses data-driven insights to predict a store's performance in a specific location. Thus, Starbuck defines areas that potentially will be successful and mitigate risks of opening in unprofitable ones.
4. Asos
The fashion retailer introduced clothes scanning option combined with a recommendation engine. It allows customers to scan a piece of clothing they like, and algorithms will suggest similar options. What's more, Asos introduced an additional feature that allows finding the best fit for the items a customer has scanned to improve their fashion quotient. As a result, in 2020, Asos announced a 19% growth in revenue when the pandemic hit.
Final thoughts
In the digital environment, customers expect uniquely tailored experiences. And to be successful, attract new customers and retain the existing ones, retailers should adapt to rapidly changing behaviors and adopt digital tools. Big data helps industry players to stay ahead of the market, boost performance and meet customer needs.
The post Big Data: The Technology Behind Retailers Success appeared first on SmartData Collective.